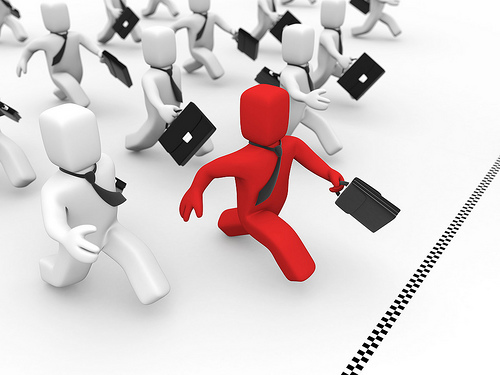 For any kind of business, it can't be helped that they would eventually have to face competition. If it's successful or even if it just has the potential to become a success; one can automatically expect that competitors would pop up and try to achieve a similar hit product or service.
Because of this fact, companies are struggling to come up with ways to become better than their competitors. While products may be similar, they are trying to come up with different methods to make their processes more efficient and more conducive to increasing their profits.
One of the ways to do these is to outsource tasks that are necessary but not directly related to their core competencies. These tasks, like telemarketing, customer relationship management, contact centers for client problems and support, are necessary to ensure better operations. However, the truth is that most companies are not equipped to handle these tasks.
This is because while these tasks are important it would be difficult or expensive for a company to invest in them. Imagine an FMCG company having to pay people to answer telephones, or for a Software design firm to have to purchase equipment for telemarketing.
That's why even major companies have now become more open to the idea of outsourcing these kinds of services. Nowadays, there are all kinds of Business processing outsourcing (BPO) companies that all kinds of needs, from telemarketing, to customer support, are easily filled in.
Of course part of being efficient also involves ensuring that the chosen BPO provider would be able to handle all your needs at the most minimum of costs. It would be useless to try to keep up with a competitor by outsourcing, but not checking if the BPO provider is giving optimum rates.
That is why it is always advisable to learn more about the various options that one has when it comes to selecting a good BPO provider.
To know more about the Business Process outsourcing, contact us by calling 630-362-1908 or by filling up our contact form and we'll get back to you as soon as it is humanly possible.